ArchLIGHT Summit offers two booth size options for exhibitors: 3m x 3m/10'x10' and 3m x 2m/6'x10'. There is a limit of one 3m x 3m/10'x10' booth and two 3m x 2m/6'x10' booths per brand. Additional booth requests will be waitlisted.
*EARLY BIRD PRICING - Good thru December 31st
3m x 3m/10'x10' booth cost: $3,500 – limit one per brand
3m x 2m/6'x10' booth cost: $3,000 – limit two per brand
50% deposit required to reserve a booth.
Final Balance due in March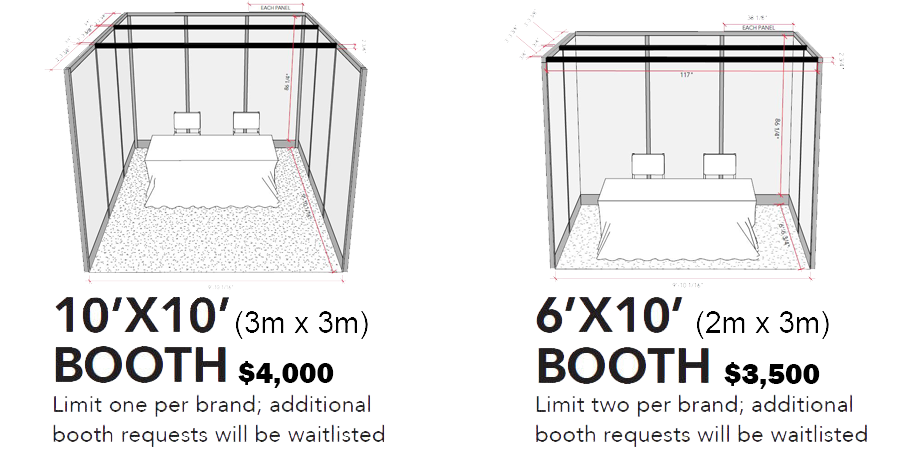 PERMANENT LIGHTOVATION EXHIBITORS: Contact Laura Van Zeyl for special offers to exhibit on the ArchLIGHT Summit Expo floor or participate in exclusive sponsorship opportunities.
All booth packages include:
GEM wall system
Two overhead rails for hanging fixtures
Dedicated power source (one quad box per booth)
Carpeting
One 6' white draped table
Two chairs
Wastebasket
All Exhibits will be located on the First floor of the Trade Mart.
View Floor Plan for full details.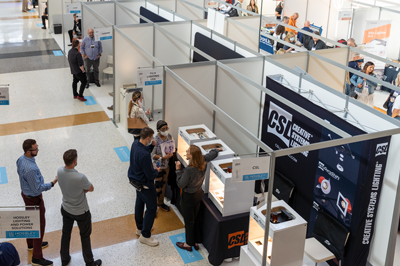 Questions about exhibiting or sponsorship opportunities?
Contact Patty Price, VP Lighting, Dallas Market Center | (214) 655-6210 | pprice@dallasmarketcenter.com
Contact Laure Van Zeyl, VP Lighting, Dallas Market Center | (214) 655-6209 | lvanzeyl@dallasmarketcenter.com