The ArchLIGHT Summit Advisory Board consists of distinguished industry leaders who provide valuable perspectives for shaping this groundbreaking event and its educational programming.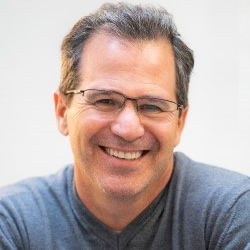 PETER AUGUSTA
VICE PRESIDENT OF SALES, CASAMBI TECHNOLOGIES NORTH AMERICA
With 20 years of experience in architectural lighting, Peter Augusta has a unique blended background in lighting, software and modern technologies with a passion for bringing these disciplines together. Casambi's wireless lighting control system is a robust, cost-effective and simple solution that delivers versatility in design and control, ease of installation and use, and connectivity that's reliable and effortless.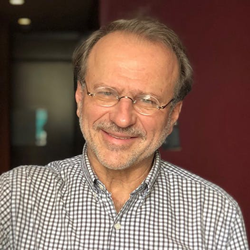 CRAIG A. BERNECKER, Ph.D., FIESNA, LC
FOUNDER, THE LIGHTING EDUCATION INSTITUTE
Dr. Bernecker has been a lighting educator for over 35 years. He is founder of The Lighting Education Institute and Professor of Lighting Design and Director of the Masters of Fine Arts in Lighting Design program at Parsons School of Design, The New School. He previously directed the lighting education program within the Department of Architectural Engineering at Penn State University. He has published more than 50 articles on research and education in lighting design and illumination engineering and is known for his work on the psychological aspects of lighting. Dr. Bernecker also maintains an active consulting practice and regularly serves as a peer reviewer for lighting research proposals and projects sponsored by the U.S. Department of Energy. As a result of his contributions to lighting education, the Illuminating Engineering Society of North America (IESNA) named him a Fellow in 1991, and for serving in several IES offices, he received the Distinguished Service Award in 2017.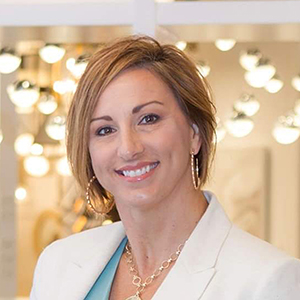 MICHELLE CRUZ
LIGHTING SPECIFIER/SPEC SALES, PUTTERMAN SCHARCK & ASSOCIATES
Michelle Cruz is a specification sales representative for Houston-based agency Putterman Scharck & Associates. She recently founded the Houston chapter of Women in Lighting + Design (WILD). Prior to joining Putterman Scharck, Cruz served as a lighting consultant for Lights Fantastic Pro and has been a showroom manager for Coventry Lighting Design Center and Wabash Lighting.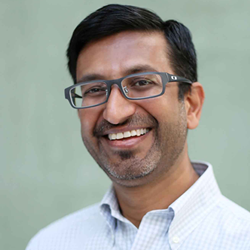 ARCHIT JAIN, IALD, LEED® AP, ISLE
PRINCIPAL, OCULUS LIGHT STUDIO
An architect by training, and with specialization in Building Science, Jain is founding-partner at Oculus Light Studio. He has lived and practiced in Los Angeles for over 20 years, working on a wide variety of lighting design projects around the globe. His projects have won over 40 lighting design awards. He is a professional member of the IALD, and has been on the Lightfair Innovation Awards Committee. He has spoken at Lightfair, IES Street and Area Lighting Conference and Lightshow West.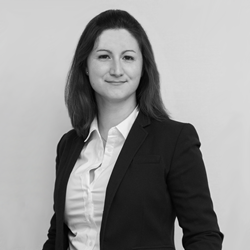 KELLY ROBERTS, LEED® BD+C, IES
STUDIO DIRECTOR, WALD STUDIO
Roberts joins the architectural community through her background in theatrical scenic and lighting design. She has experience with a wide range of projects across the United States and overseas, including high-end residential, upscale retail, and boutique hospitality. Roberts enjoys the subtle layering of residential projects and the complex drama of hospitality, crafting fresh and unique designs from the requirements of each. As Studio Director at WALD Studio in New York City, Roberts is responsible for managing the firm's workflow and production for all projects, ensuring a unified design approach and excellent service to clients. Outside of the office, Roberts is a leader in the NYC and National groups of Women in Lighting + Design (WILD). She is a member of the Illuminating Engineering Society (IES), Designers Lighting Forum (DLFNY), and is a LEED BD+C professional.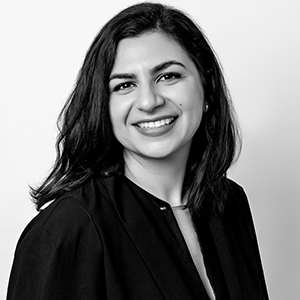 SHAHAD SADEQ, ASSOC. AIA
EXECUTIVE DIRECTOR, AIA SPRINGFIELD CHAPTER
Sadeq is the Executive Director at AIA's Springfield chapter and an architectural designer. She is passionate about amplifying diverse voices in the profession and sustainable workplace culture. She continues to exist at the intersection of architecture and advocacy. Her experience--as a previous JEDI board member at SmithGroup, co-founder of both the EDI task force at AIA Dallas and the Equity in Architecture Committee at AIA Kansas City, and current co-founder/co-leader of the Immigrant Architect Coalition—has equipped her with the skills and insight to communicate, educate and engage strategically with advancing holistic policy that delivers efficient growth of potential in the workplace.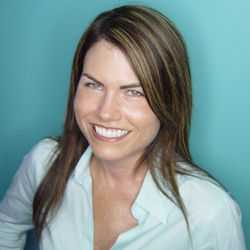 LAURA McDONALD STEWART, FASID, RID, LEED® AP, WELL AP
FOUNDER/OWNER, LAURA McDONALD ENTERPRISES and PLiNTH & CHiNTZ
Stewart received her BS in Civil Engineering from Southern Methodist University and her MFA in Interior Design from Savannah College of Art and Design. After several years in the commercial interior design field, she founded Laura McDonald Enterprises and PLiNTH & CHiNTZ, the online resource that prepares a new generation of designers to enter the workforce. For almost 10 years, Stewart also managed METROCON Expo & Conference, the annual two-day event in Dallas focusing on the built environment. She has served on the ASID National Board, currently sits on three interior design department advisory councils, and was the recipient of the 2009 NCIDQ National Louis S. Tregre Award.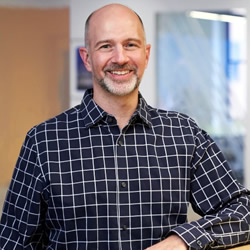 JERED E. WIDMER, IALD, MIES
PRINCIPAL, DALLAS OFFICE, THE LIGHTING PRACTICE
Widmer joined The Lighting Practice in 2001 upon graduation from The Pennsylvania State University. Leading TLP's Dallas office, he has designed architectural lighting for corporate, retail, historic, hospitality, education, healthcare and places of worship. Diverse work allows him to merge creative principles and techniques to enhance the user environment. He educates clients and team members through a collaborative design process, facilitating a better understanding of the impact of lighting. His passion for digital technology and smart home integration has fueled his IoT and smart lighting knowledge and its benefits for clients and project sectors. He has collaborated with both retail and corporate clients to deliver smart lighting solutions that enhance the user experience and deliver detailed data for improved operational efficiencies.